Change is inevitable in life.  In their book titled, Streamlined ID: A Practical Guide to Instructional Design, authors Larson and Lockee (2014) explain that the beginning of any instructional design/development project should consist of evaluative questions that you would like to be able to answer at the end of the project(pg. 10). In order for learning to be meaningful, attention to instructional design should be emphasized. There are numerous instructional models and methods but today we are going to focus on the ADDIE model.
Larson and Lockee (2014) state that the ADDIE model elements represent activities which are carried out in phases or stages repeatedly throughout the life of an instructional product (pg. 8). The image from NoodleNook.net portrays the stages of the ADDIE model as analyze, design, develop, implement, and evaluate. In their article titled, Designing for Engagement: Using the ADDIE Model to Integrate High-Impact Practices into an Online Information Literacy Course authors Hess and Greer(2016) state that what's important about ADDIE is that it is iterative, involving review and revision throughout the design process (pg.267). No matter which instructional method you use, it's always important to remember the various types of learning styles. Lets take a look at a video from YouTube that does a great job of explaining the ADDIE model for all of our visual learners.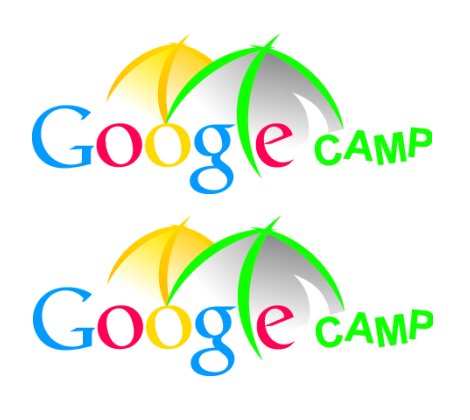 Now that we've learned a little more about ADDIE, lets reflect on some positive and negative instructional learning experiences. A significant learning experience I encountered was during a district sponsored Google Camp. During this Google Camp, we learned all about Google for Education. The camp facilitators clearly explained that the purpose of the Google Camp was to introduce us to Google for Education, begin applying the skills we learned, and to take those skills back to our schools and classroom. We began by taking an assessment to see where we were individually knowledge wise. We then proceeded with interactive activities and classroom use cases. The facilitator catered to different learning styles with text, audio, and video content. Our progress was tracked through our system based Google accounts and knowledge checks were completed throughout the camp. Hess and Greer(2016) stated that for instructors creating more extended learning interactions,  ongoing feedback can make the learning experience more meaningful and significant(pg. 278).  I definitely found this to be true during my Google Camp experience.
The design elements of the camp were very positive and aligned with the ADDIE instructional model. The instructional goals were defined at the beginning of the camp, the target audience were classroom teachers, and the required resources were provided for the session to complete the analyze stage. The design stage was complete with measurable actions and feedback on the learners progress. Learning resources for all types of learners were implemented and interactive activities were used throughout the develop and implement stages. Finally, ongoing formative and summative evaluation was utilized to measure the perception, learning, and performance of the camp participants.
Now that we understand what a positive instructional learning experience includes, it's easier to see just how many negative experiences we've been apart of. Once or twice a year I feel like I am vaguely introduced to a concept that I am required to implement in my classroom. Very rarely do I receive adequate training, support or feedback on these new concepts and lets not even mention accountability.  The Google Camp I participated in was an exception and one of the most beneficial instructional learning experiences I've had. Unfortunately, this wasn't a system wide experience during the school year, it was an optional summer training opportunity with less than 50 participants. This leaves me to wonder why this opportunity hasn't been offered during the school year as a mandatory training for all employees. It also leaves me to wonder how many more positive instructional learning experiences I've missed out on because they were offered at times I wasn't available if I was even made aware of the opportunity at all.
How many times have you been introduced to a concept and told to implement it into your classroom with little to no training or support materials?
References
Gardner, J. C. (2011, September 25). The ADDIE analysis phase[YouTube]. Retrieved from https://youtu.be/JZdv5lrJs4U
Hess, A. N., & Greer, K. (2016). Designing for Engagement: Using the ADDIE Model to Integrate High-Impact Practices into an Online Information Literacy Course. Communications in Information Literacy, 10(2), 264-282.
Larson, M. B., & Lockee, B. B. (2014). Streamlined ID: A practical guide to instructional design. New York: Routledge, Taylor & Francis Group.